Skip to main content
A Message From Our President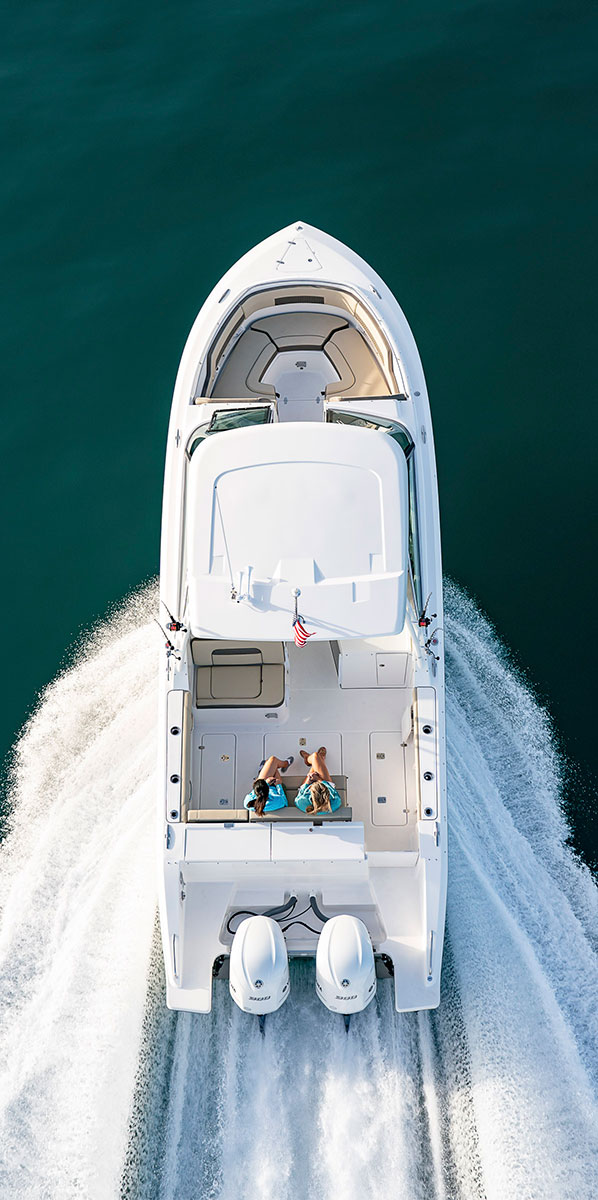 PASSION. INNOVATION. EXCELLENCE.
These words describe what goes into the creation of every Pursuit boat. They are also synonymous with the Pursuit brand. It's the reputation we've earned through 70 years of boat building done by hand, and proudly uphold to this day.
Only now, we have the backing of a leader in the boating industry—Malibu Boats—which will allow us to grow our business and discover untapped potential. Malibu understands that Pursuit's legacy is very rare in today's world of luxury boat manufacturing. That's why our mission remains the same. We will continue designing, engineering, tooling and building the best boats on the market. I'm still at the helm and our crew is still made up of the same hard-working individuals who possess an exquisite attention to detail and a passion to deliver excellence above all else.
One of the most rewarding experiences of my role within Pursuit Boats is the ability to share in the drive and inspiration we were founded on. And to see that same pride and joy in our extended family of employees who build Pursuit boats every day.
My hope is that when you encounter our company for the first time, you sense our strongly held desire to deliver the best experience on the water. And when you walk aboard a Pursuit boat, I want you to feel the timeless style, solid construction, original features and intentional excellence that we build into every single one.
This new chapter will deliver even greater inspiration. From the allure of the open water, the thrill of a big catch and the contentment that comes from time well-spent with family and friends, we want you to be as inspired by your Pursuit Boat as we are to build them.
Thank you for considering Pursuit.



Bruce Thompson
President, Pursuit Boats

© 2019 PURSUIT BOATS. All rights reserved.