Skip to main content
A Message From Our President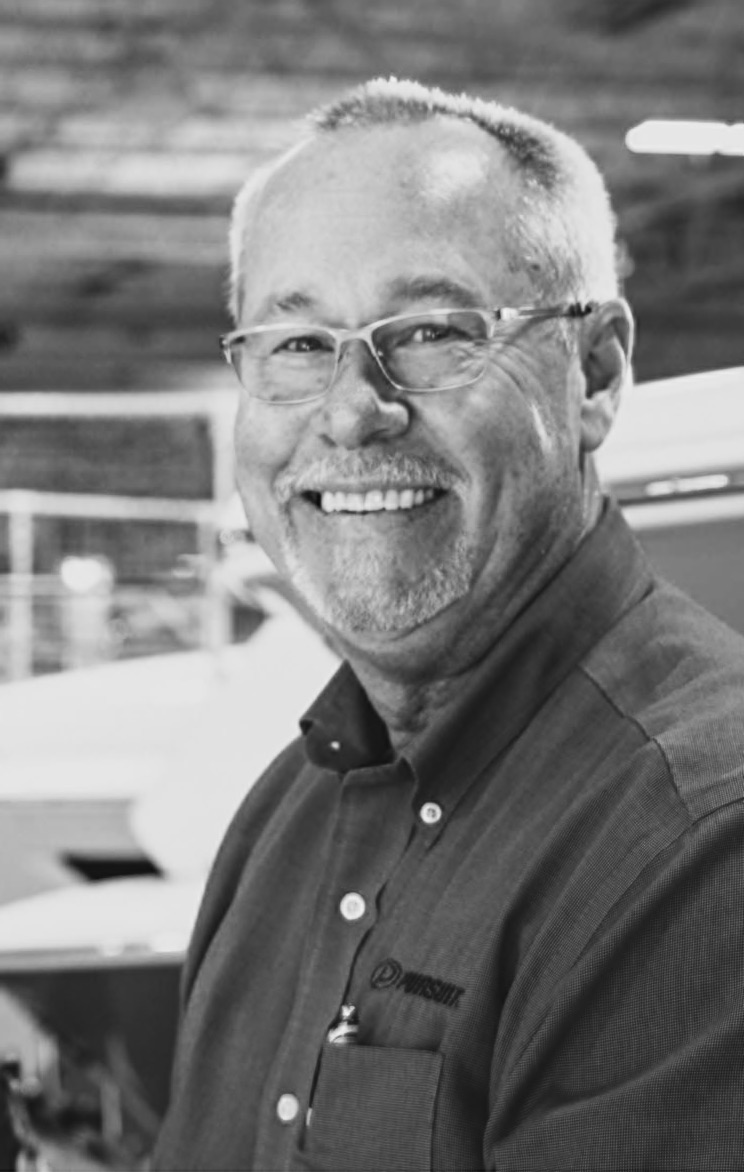 FULL STEAM AHEAD.
The expansion of our Fort Pierce plant in 2020 was a complete success, and we have been in full swing ever since. Not only has this enabled us to build bigger boats, it has allowed us to provide more opportunities for our family of employees, our community and our customers.
And while ongoing events also brought us, and those around the world, many hurdles, they have undoubtedly made us stronger. I've seen our teams rally together to solve new problems, pivot to adapt messaging and adjust to safety protocols, all while continuing to engineer our boats to yacht-quality standards. To say I'm beaming with pride would be an understatement. These times have also brought more clarity to what we do as a company and how we do it.
We looked to our guiding principles, which have carried us through many a storm, and realized that we could now better explain our ideals of passion, innovation and excellence. We could make it more meaningful to people unfamiliar with our brand and solidify what it means to all of us who already love and admire Pursuit. Thus, our Pursuit Trifecta of Ownership was born.
My hope is that when you encounter our company for the first time or the fiftieth, you sense our strongly held desire to deliver the best experience on the water. And when you walk aboard a Pursuit boat, I want you to feel the timeless style, solid construction, original features and excellence that we build into every single one. That's exactly what the Trifecta of Ownership is designed to convey.
From the captivation of the open water, the satisfaction of landing your dream catch and the gratification of spending quality time with family and friends, we want you to be as passionate about your Pursuit Boat as we are to build them.


Bruce Thompson
President, Pursuit Boats
This website uses cookies to ensure you get the best experience on our website.
GOT IT!