Skip to main content
A Message From Our President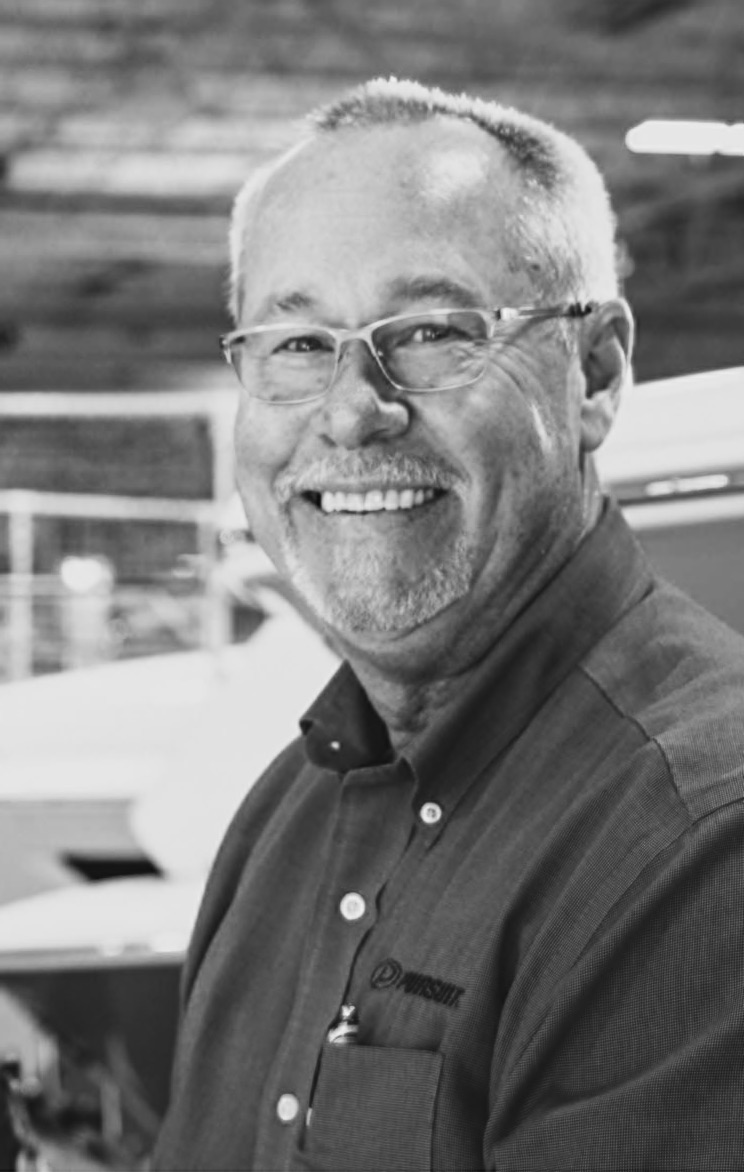 EXCEEDING EXPECTATIONS
During my years here at Pursuit, I have been fortunate to work with and meet so many wonderful people. It is inspiring to watch new boats being developed, new plants coming to fruition and new audiences being exposed to the Pursuit brand. It makes even the tough times, like the continuing supply chain issues much more bearable, and the good times, much more fulfilling.
I am in constant awe of our teams, and 2022 was no exception. At every level of our organization, we have demonstrated resilience and drive to make each endeavor better than the last. Even in the face of challenges, we have managed to continue to add new models to our lineup. In fact, this year has seen the launch of our largest boat to date—the flagship of our Offshore Series—the OS 445. Like all of our boats, it exemplifies our yacht-caliber standards and truly brings our highest levels of talent to light.
I know that the greatest strength of our brand will always be our people. I am proud of how we are living the Pursuit Trifecta of Ownership, bringing unrelenting performance to every boat by building them with integrity and a refinement beyond compare. Each and every day, with every boat we make, we are delivering the best experience on the water thanks to the years of experience our entire Pursuit family brings to the table.
That's why I am confident that seasoned boaters to first-time owners, Pursuit loyalists or those new to the brand will love discovering the timeless styling and points of distinction that set Pursuit apart from the rest. And no matter how you choose to use our boats—for fishing, cruising or entertaining—we continue to look for ways to increase your boating enjoyment. Events like our annual Rendezvous for owners, our new Chapman School of Seamanship course and the revamped Pursuit Advantage Club membership bring camaraderie and safety to the forefront.
Here's to another year of remaining dedicated to our passions and exceeding your expectations. Now get out there and catch all the fish, captain the helms, lounge in the bows and swim at the sandbars. The wonderful world of Pursuit boating is waiting for you!

Bruce Thompson
President, Pursuit Boats