Skip to main content
Pursuit S 288 Sport Center Console
The Sport Boat family provides stunning exterior profile with industry leading features.
Years of intense planning go into the release of new Pursuit models, and the S 288 is no exception. With its compact design, we've honed in on the essentials – but we'll never lose our attention to detail. We're ensuring it has everything you need and nothing you don't.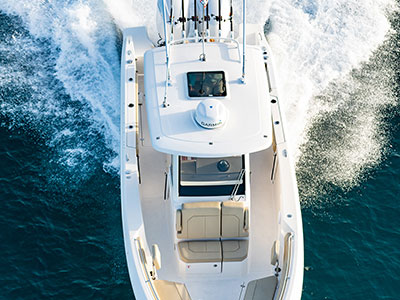 Printed Materials
Performance
Articles
---
Best boat on the market!
03/16/2021
This is my second Pursuit boat and the updated improvements were great. No other boat on the market can compare to the quality of Pursuit!
Daniel C.
Super Boat
06/20/2023
I have had several boats in the past…My new Pursuit is by far the best I've owned. Great layout and build quality. Easy to use and operate. Family really enjoys it too!
SHAWN F.
Summer Boating 2022
04/27/2022
Completely Happy With My S288 Sport Pursuit The Pursuit Organization & Especially The Entire Management & Staff At Crates Lake Country Marine!!!
Paul J.
More than a fishing boat
01/06/2023
I purchased a new Pursuit 288s at the Miami boat show. This model is so much more than just a fishing boat. I have used it to anchor out and swim for the day. The Mediterranean shades make hanging out a pleasure. I have taken a crowd out to watch 4th of July fireworks with great comfort. The boat handled the ride back to the dock with ease. It handled large boat wakes, the radar spotted the smaller vessels, while the passengers remained dry and happy. I would highly recommend the boat.
RICHARD A.
Pursuit number 2 in Marco
11/26/2022
We are very excited to take delivery of our new 288! We just upgraded from a 2470 and can't be happier. Our two boys grew up on the 2470 Fish Fite'r and now are captaining our new 288! Pursuit makes incredible boats and we are so glad to be on Fish Fite'r II!
David F.
S-288
08/17/2021
We were fortunate to be able to visit the factory while our boat was being built. The tour confirmed our decision to purchase a Pursuit was the right decision. The attention to detail and pride in workmanship was displayed by everyone we encountered during the tour. Our finished boat was delivered a couple of weeks and we' couldn't be happier. While we are bias we constantly receive comments from others while out and about along the Alabama / Florida Gulf Coast on how good the boat looks.
Anonymous.
Best boat ever!
07/21/2022
I've been researching center consoles since I sold my Cruiser 2 years ago and had a decent idea of what I was looking for, so when I contacted Al Elson at Stripper Marina , he not only had the boat I was looking for he made the whole experience incredible with his attention to detail, accessibility, and patience. This boat does everything right- great layout, awesome performance, and well designed helm- perfect for me and my family- thank you Al and the whole Team at Stripper!
SCOTT W.
My New Pursuit
12/29/2022
After owning and loving my previous Pursuit Offshore I was convinced I would purchase another pursuit. After speaking with Ed Bickel over the last 2 Atlantic City Boat shows he and his associates made my purchasing experience a pleasure. I would definitely recommend Stone Harbor Yacht Sales again and look forward to working with them over the years for the upkeep of my boat.
MARK V.
Awesome Boat !
01/15/2023
We have owned alot of boats and different style of boats all high end so we were very selective and had it narrowed down to 3 other big names in the industry the S288 Sport came out on top for our family. After custom ordering and taking delivery even more impressed with the quality, ride, comfort, interior layout, exterior design, fish ability and performance. AWESOME BOAT !!!!!
ANTHONY G.
Pursuit S288
07/03/2022
We are very pleased with our purchase and love to spend time on it for pleasure and soon fishing. Would definitely recommend this boat or any other in the Pursuit line.
James H.
We love our Pursuit.
03/09/2022
We absolutely love our Pursuit. These boats aren't cheap but you get what you pay for. Stellar customer service, superb quality and yacht grade finishes. It's a Porsche on the water.
Blake M.
More than Expected
10/31/2022
From the moment I stepped onboard through the side door, I felt at home on this boat. But it got better from there. The S 288 turned out to be the perfect boat for me. I live on the south shore of Long Island and this boat is great for inshore and offshore fishing and we've cruised the eastern end of Long Island with up to 8 friends aboard. I love how the S 288 quickly jumps up onto a plane and effortlessly zips through the inlet to the fishing grounds. Yay to Drew at Strong's Marine!
Anonymous.
Great Boat - Great Dealership - Perfect Combination
10/04/2023
Cant say much more than this! John at Coastal Carolina is a great salesman, who goes above and beyond to deliver great customer care. The dealership really takes time to understand customer needs, and does everything in their power to deliver....Pursuit Boats...what else can I say! Awesome machines!
Steve C.
My S288 is awesome
09/23/2023
I am quite pleased with my S288. Handles beautifully, great layout. Quality is what is really impressive!
Patrick G.
Love our boat
07/28/2023
For us it was all about choosing a boat that was quality, Styling and reliability we believe our Pursuit hits on all levels. We have enjoyed our boat and already are comfortable in it. Our experience purchasing was also very good made us feel comfortable and not pushy. overall we are thrilled .
ENGIN N.
The Pursuit Experience
05/09/2022
Just wanted to say the purchasing experience at Walker's Marine was laid back and professional at the same time. The staff there was very helpful and made the purchasing experience an excellent one and I strongly recommend anyone that is looking to purchase a quality boat from a staff that can assist with all your purchasing wants and needs. Love my boat!
Anonymous.
3 new Pursuits in 2 years....OS 355, DC 365 and S288...Great Quality boats across the entire line up!!!
08/09/2022
As a retired Boat Dealership owner (non Pursuit unfortunately) Our family just can't make up our mind on which type of boating we enjoy the most. Overnighting and fishing on an OS355? Massive Day boating on the incredible DC365 loaded with creature comforts, or the best towable boat we have ever owned, the S288....The "sports car of boating" that we heard about is all true. All have Pursuit Quality and the personal experience at Yamaha Marine Center (Don and Brad) is the icing on the cake!
Andrew K.
Perfect for our family!!!
06/28/2022
Pursuit nailed it with this boat!!! Features galore. Our Sport 288 allows us to spend time together with family or friends at the sandbar or an island along the intercoastal and we can also confidently venture well offshore or over to the Bahamas. The 24 degree deadrise makes for a comfortable ride when mother nature isn't cooperating. We are so proud to be part of the Pursuit Family
NEAL H.
Best Customer Experience ever
02/05/2023
I have had many new vehicle experiences in my life including many cars/trucks and three new boats. However, Joe Toland, Caroline Yacht Sales and the entire Pursuit team have far exceeded my expectations. I am very excited to have taken possession of my new Pursuit and the overall buying experience before and after the sale has been first class.
CHARLES T.
QUALITY AND VERSATILITY.
03/14/2023
GREAT FOR FISHING. GREAT FOR FAMILY FUN. GREAT QUALITY.
Craig S.
288 Pursuit Sport- A Covid Must!!
05/03/2021
I am extremely satisfied with my 288. I put 130 hours on vessel and felt like I did not make it out enough. Maybe the best boating season I ever had!
Paul B.
Love my Pursuit 288 Sport!!!
04/21/2022
This is my first 288 Sport Pursuit after having 3 models of another premier brand. I switched to Pursuit because I could see that Pursuit now builds the best looking, yacht quality, best fit and finish boat in this class and I will only go with Yamaha reliability power they have that too. Can't wait to get back out on her!
Anonymous.
Another Great Boat
03/19/2021
This is the 4th Brand New Pursuit that I have purchased. They always provide a good experience & provide the best quality of materials, especially the Gel Coat & SS.
Leonard T.
Amazing boat that can do it all.
06/07/2021
We looked at every brand boat is the 30 ft sector and just couldn't find another brand with the fit and finish of Pursuit. After that the ride sealed the deal! Coastal Carolina Yacht Sales in Charleston really nailed it.
Blake M.
Pursuit S288
08/06/2022
I just purchased a S288 Pursuit. I couldn't be happier with the layout and the ride. I highly recommend the boat.
RICHARD S.
Performance without Compromise
06/24/2022
Our Pursuit S288 exceeded our expectations. The build quality is top notch. Everything within the boat is well thought out and laid out. The boat performs extremely smooth with plenty of power equipped with twin 300 hp Yamaha outboard engines. At first we thought about adding a bow thruster; but the equipped joystick controls more than handle the boats needs. We couldn't be happier! KUDOS Pursuit!
William & Marion M.
Really enjoying the boat.
07/08/2023
My new Pursuit has been excellent. First off - everything works. I know this sounds obvious but my last boat, which I bought new, had problems from day one. The boat handles very well and is easy to operate. Very happy with her.
Anonymous.
Multi-use vessel pursuit
05/19/2022
Pursuit S288sport is a truly multi purpose boat. Capable of fishing with all the implements to make the day a success. Able to handle a crowd in comfort. Attractive that makes heads turn. Can pull aquatic toys with ease. Handles rough seas with grace. Very pleased with my new boat.
RICHARD A.
Happy Pursuit First Time Owner
09/16/2023
Couldn't be happier with our brand new Pursuit. As first time boat owner, Pursuit has far exceeded our expectations and has provided us with a top quality boat and experience. We are beyond happy with Ocean Blue Yacht Sales and our salesperson, Colter Swafford. They did not put pressure and made the experience very enjoyable and stress free.
James G.
Unparalleled service and timeless quality
09/14/2023
Boat is beautiful and quality is terrific. Dealer is the best! Zak and Nadine at RT 113 Boat Sales are terrific with support and service.
Marc C.
A Promise Kept
07/15/2021
I have purchased new boats in the past and each time every manufacturer was late on delivery. In 2021 everyone is trying to purchase a boat. Pursuit gave my dealer a delivery date and hit it right on the mark. A promise kept!
Anonymous.
Amazing Quality and Versatility
04/23/2023
My Pursuit S288 has been an inredible boating experience. I have owned the boat for a year. The versatilty allows our family to enjopy the boat in so many ways. We love to fish and the fishability is great. We also cruise, take it the sandbar, and other destinations. The quality and comfort of the seats make the boat such an enjoyable ride.The solid, stable ride makes me feel safe when the seas get a bit choppy. It is everything we had hoped for and then some!
MIKE S.
Very satisfied Carolinas Boater
09/07/2022
Having been boating for approximately 30 years on the southern North Carolina coast through several different manufacturers and size boats from 10 to 52 feet, our newly purchased pursuit 288 has blown away all of our expectations and continues to impress upon every use. We greatly appreciate the ride and excellent build quality of the 288. A++ in all areas, this will not be our last Pursuit!
Christopher P.
Honest review, lifelong family boaters & fisherman
05/10/2023
We use our pursuit 288 weekly in southern North Carolina offshore areas. It handles 90% of conditions as well, as any comparable boat we have been on. The fit and finish are second to none, we get compliments everywhere we go, and the ride is on par with the market benchmark. We almost always outpace other boats in the ocean without coming close to a punishing ride. Beautiful boat, top quality construction, solid, fast, very fishable, family & dog friendly.
Christopher P.
S288 is a class act
09/29/2023
The boat not only looks great but the performance excedes my expectations. Its a tough fishing boat but can day- cruise with the best of them. It rides like a much bigger boat.
RICHARD J.
Top Notch
08/18/2021
Took delivery of our new S288 this summer in Huron OH. In a couple months it will had to the Keys for more fun! Love the boat. Can't say enough good things about Tom Mack and the team at South Shore Marine in Huron OH! If you are in the market for a boat you will not find a better fit! In Islamorada we will store with Caribee Marina.....great great folks as well. They take care of everything.
John M.
New Pursuit 288 Sport Exceptional!!!
07/25/2021
My new Pursuit 288 Sport has just been phenomenal. She exceeded my expectations for ride, Yamaha's best in the industry reliability, sea keeping, beautiful looks, fit and finish, comfortable seating and the delivery was terrific. I have owned many new boats and Pursuit built me an incredible boat and it was delivered flawlessly by Bosun's Marine. I absolutely love everything about her and the best part is how much my family loves her for swimming, water sports and coastal cruising. Thank you!
Anonymous.
Terrific boat
10/15/2023
My new Pursuit 2023 S288 is a terrific boat. I bought it to replace a 2012 Pursuit 280 C that I've enjoyed for the last 12 years. The new boat features, many refinements and product enhancements to make it even more enjoyable than my first boat. You should strongly consider Pursuit when shopping for a high-quality seaworthy center consul.
Jack R.
Previous
Next
L.O.A.
Beam
Hull Draft
(motors up)
(motors down)
2' 0"
(0.61 m)
3' 0"
(0.91 m)
*Clearance w/Hardtop
(from waterline)
Approx. Dry Weight
(twin F300 engines)
**Fuel Capacity
Fresh water Capacity
Holding Tank Capacity
Max. Horsepower
Deadrise
24°
*Hardtop Clearance shown does not include options which could increase this height dimension. **Net tank capacity. The usable fuel capacity will be affected by several factors, including EPA-required fuel system components, temperature and loading of the boat. These factors will reduce the usable fuel capacity by approximately 10%
Specifications as well as standard and optional equipment are subject to change without notice. All measurements approximate. For more information and pricing, please contact your Pursuit dealer.
Effective date: August 1, 2023
HULL FEATURES
Pursuit® Protection Plan:
5-year Hull/Deck Structural Warranty
5-year Blister-free Warranty
2-year Limited Warranty
Pursuit® Fresh White Gelcoat
Hand Laminated Hull with Vinyl Ester Resin and Engineered Fabrics
5 Ply Resin Infused Composite Transom System with Patented Transom Reinforcement Grid
Infused Fiberglass Structural Grid System with Molded Finish and Integrated Bilge Water Management System
Foam Filled Structural Grid
Bronze Thru Hull Fittings Below Water Line
Chrome over Bronze Thru Hull Fittings Below the 7 Degree Heel Line
Stainless Clad Composite Thru Hull Fittings Above the 7 Degree Heel Line
Bronze Garboard Drain
Trim Tabs, Lenco Electric with Auto-Retract
Bow Eye, 5/8" 316L Stainless Steel
Stern Eyes (2), 5/8" 316L Stainless Steel
Integrated Transom Platform Extensions Outboard of Engines
Boarding Ladder, 3-Step Telescopic, Mounted in Hull Platform
Anchor System, Integrally Molded Thru-Stem
Horn, Electric, with Oval Stainless Steel Cover
Dedicated Transducer Location
DECK FEATURES
Hull and Deck Joint Mechanically Fastened
Rub Rail: High Density PVC with Solid 316L Stainless Steel Insert
Molded One Piece Deck and Cockpit Liner with Non-Skid Pattern Area
Flush Mounted Integral Anchor Locker with Fiberglass Lid including: Horizontal Anchor Windlass with Switch at Helm, Remote at Anchor Locker and Raw Water Washdown
316L Stainless Steel through Stem Anchor Roller with 8" Mooring Cleat, Chain Binder, 14lb Stainless Steel Plow Style Anchor, Self-Righting Shackle and 200' Rode (1/2" 8 Plait including 20' of ¼" G4 Chain)
LED Anchor Locker Light
Cleats, 316 Stainless Steel, 8" Pop Up (2) Stern, (2) Spring and (2) Bow
Molded Recessed Hatches with Gaskets and 316L Stainless Steel Latches and Overboard Drain Tracks
Molded Transom Walkthrough with Hinged Transom Door (with integrate One Way High Water Door), 316L Stainless Steel Latch and Magnetic Catch
Self-Draining Cockpit with Bronze Ball Valve at Hull Side
Bow Grab Rails, 316L Stainless Steel (Port and Starboard)
Transom Grab Rails, 316L Stainless Steel, (Port and Starboard)
Molded Non-Skid Transom Bridge for Athwartship Access
Navigation Lights, LED, 2 Mile
COCKPIT FEATURES
Molded FRP Hull Side Boarding Door
Drink Holders (2), Located in Gunwale
Custom Cockpit Upholstery with Dri-Fast Foam and Mesh Backing
Helm Seating with Teak Accents, Split Bolster, Fixed Armrests and Fore/Aft Adjustment
Molded Helm Seat Console with Drink Holders (2), Dedicated Tackle Storage with Removable Trays, Storage Drawers, 12V MDP and Folding Aft Facing Seat
Pursuit Cockpit JL Audio Entertainment System: 12V Bluetooth® Compatible Stereo System, Premium Speakers (5 Total, 2 in Hardtop, 2 in Bow, and Subwoofer) and Amplifier
Folding Transom Seat with Adjusting Backrest
Aft Cockpit Machinery Access Hatch
Forward Cockpit Machinery Access Hatch
Fresh Water Wash with Chrome over Brass Pull out Sprayer
Raw Water Outlet in Cockpit with Quick Connect Fittings and 25' Hose
LED Cockpit Accent Lights (7) with Water Proof Switch in Cockpit
Forward Facing Seat for two on Front of Console with Armrests
Molded Forward Bow Seating with Insulated Storage Below, Removable Cushions, Folding Forward Facing Backrests for Port and Starboard Seats
Bow Tonneau Cover, Sunbrella®
Helm Companion Seat Cover, Sunbrella®
Fire Extinguisher (Under Starboard Gunwale)
Drink Holders (2) 316L Stainless Steel
FISHING FEATURES
Rod Holders (4), Stainless Steel, in Gunwale
Lighted Oceana Blue 24 Gallon Recirculating Livewell with Acrylic Lid
Under Gunwale Rod Storage with Reel Pads (Port and Starboard)
Fish Boxes (45 gallons), Insulated and Diaphragm Pumps with Overboard Discharge (Port and Starboard)
Vertical Rod Holders (4), Stainless Steel, in Transom
HARDTOP & WINDSHIELD
Molded Fiberglass Full Beam Hardtop
Custom Powder Coated Aft Structural Hardtop Supports
Custom Windshield System with Tempered Glass and Windshield Wiper
Custom Powder Coated Grab Rails on Windshield Frame (Port and Starboard)
Custom Stainless Steel Ratcheting LED Anchor/ Stern Light with Burgee Rings and USA Flag
Four (4) Tri Color LED Lights
Fore and Aft Facing Spreader Lights
Integrated Stereo Speakers (2)
Hardtop Acrylic Access/Ventilation Hatch
Fiberglass Hardtop with Dedicated Radar, Antenna, Outrigger and Spotlight Locations
HELM
Molded Fiberglass Aft Tilting Helm with Instrumentation Visor, Electronics Mounting Surface, Fixed Fiberglass Footrest and Safety Lanyard
316L Stainless Steel Steering Wheel with Control Knob and Non-Slip Grip on Sport Tilt Plus Helm
12V Panel with Illuminated Carling® Rocker Switches
Single Windshield Wiper with Washer Control
Compass
Trim Tab Control Panel and Indicator
Waterproof Stereo Remote with Full Function Display
Integrated Glovebox with One 12V Outlet (1) and Dual USB Charger
316L Stainless Steel Helm Drink Holders (2)
Fire Extinguisher (Under Port Gunwale)
Yamaha® Command Link Plus Display
Dash/Instrument Cover
ELECTRONICS
Garmin Package: Dual GPSMAP 8612 [1 XSV], Airmar B175M 20 Degree 1KW CHIRP Transducer, NMEA 2000 Starter kit, Pursuit Custom Dash Panel, Yamaha Gateway w/cable, VHF Antenna, Garmin® 315 VHF Radio
CONSOLE & HEAD
Two Piece Fiberglass Head Door with Gasket and 316L Stainless Steel Locking Latch
Molded Cabin Liner with Integrated Entry Steps
Electric Flush Marine Head with 9 Gallon Holding Tank, Macerator Discharge Pump, 316L Stainless Steel Deck Pump-out Fitting and Bronze Thru Hull Fitting with Seacock
Fiberglass Toilet Seat Cover
Designer Sink with Corian® Countertop, Fresh Water Faucet and Vanity Mirror
Integrally Switched 12V Overhead Light
316L Stainless Steel Opening Port Light (1) with Screen
Storage Hooks (3)
Fire Extinguisher
Toilet Tissue Holder
ELECTRICAL SYSTEMS
UL® Rated Fully Tinned, Color Coded Copper Wire
Custom In-House Built, Heat Sealed, Mechanically Crimped, Color Coded Battery Cables
Custom In-House Built, One-Piece Electrical Harness with Waterproof Connectors and Chafe Protection
Powder Coated, Aluminum, Screen Printed (Front and Back) Battery Switch and Breaker Panel
Bonding System: Thru Hull Fittings Below Water Line, Trim Tabs, Zinc Anode and Garboard Drain
Three Battery System: Port Engine (1), Starboard Engine (1) and House (1)
One Grounding Bus Bar
Electronics Fuse Block
One 12V Outlet (1) and One Dual USB Charger (1)
MECHANICAL SPACE
Molded Interior White Gel Coat
Molded Hatch with Gasket and Stainless Steel Gas Spring
Molded Bilge Sump Area
One 1500 GPH Bilge Pump with Electronic Switch, One 1500 GPH Bilge Pump with High Water Electronic Switch and Alarm with Stainless Steel Clad Composite Thru Hull Fittings
Fresh Water Pump with Filter
Raw Water Pump with Sea Strainer, Bronze Seacock and Thru Hull Fitting
Dedicated Fish Box Diaphragm Evacuation Pumps
Livewell Cyclone Pump with Bronze Sea Strainer, Seacock and Thru-Hull Fitting
Teleflex Hydraulic Power Steering Pump
FUEL SYSTEM
EPA Compliant Lined Rotomolded 230 Gallon Fuel Tank with Engine Pickups, Shutoff Valves, Digital Level Indicator and Deck Fuel Fill Plate
Custom Built Premium Fuel Feed Lines with Mechanically Crimped Fittings
Two (2) Yamaha® Water Separating Fuel Filters with Primer Bulbs
WATER SYSTEM
26 Gallon Water Tank and 316L Stainless Steel Deck Fill Plate
Premium Sea Tech Color Coded Water Hose System with Mechanically Crimped Ends
Pressure Sensing/Variable Speed Pump
Centrally Located Freshwater Connections
Cockpit Shower
Pursuit reserves the right to change boat specifications, equipment, color schemes, and pricing, and/or discontinue models at any time without notice or obligation.
Some of the boats shown include optional or dealer-installed equipment.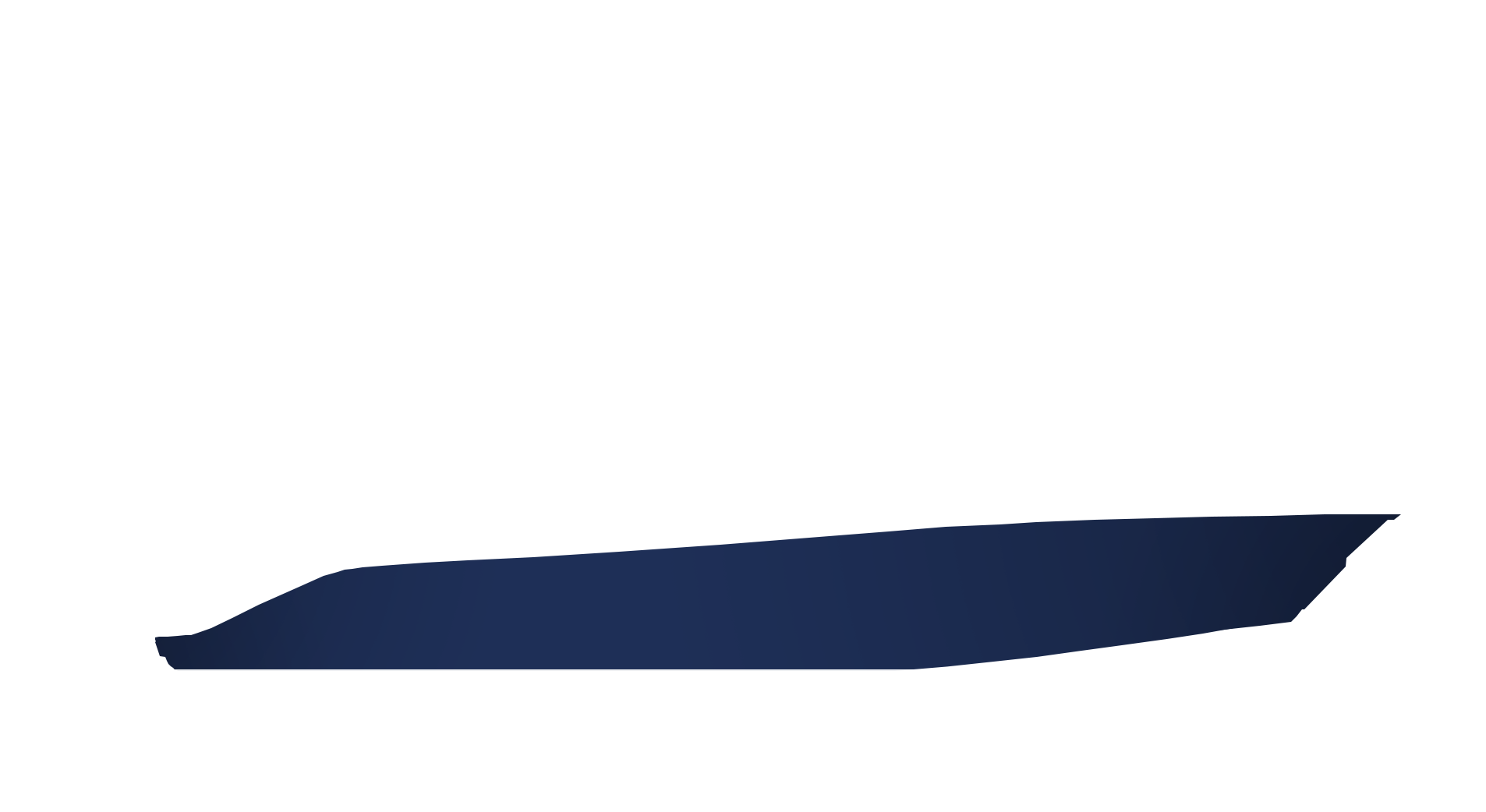 Bootstripe Color -

Red/Red
BOAT WITH ENGINES
Twin Yamaha® Digital F300 V6 Offshore (Pearlescent White) with Integrated Digital Electric Steering (DES) and Helm Master® EX Digital Electronic Control (DEC), Multifunction Display Interface (Does Not Include Joystick Control)
Yamaha® Joystick Control with Full Maneuverability (Set PointTM and Autopilot) (Not Available with Bow Thruster)
COLOR SELECTIONS
Hull Color
Carbon, Neptune Gray, Gulf Stream Blue, Flag Blue, Arctic Blue, Fresh White Full Bottom Gelcoat to Keel of Boat (Excludes: Flag Blue) Underside Hardtop Color
Carbon, Neptune Gray, Flag Blue, Gulf Stream Blue Helm Color
Carbon, Neptune Gray, Gulf Stream Blue, Flag Blue, Arctic Blue, Fresh White Boot Stripe Color
Black/Black (Standard), Navy/Navy, Platinum/Platinum, Red/Red, Scarlet/Scarlet, Arctic White/Quartz Gray Upholstery Color
Sea Salt (Standard), White/Gray
MECHANICAL SYSTEMS
Bow Thruster - Requires Dockside Power (Not Available with Yamaha Joystick Control)
Dockside Power 110V/60Hz
Underwater Lights (3) All Color Quattro Spectrum
LLED Mid-level Accent Lights, LED Blue (4)
LED Spotlight with Remote Control at Helm
COMFORT & CONVENIENCE
Bow Sunpad with Dedicated Storage
Bow/Cockpit Table, Fiberglass with Dedicated Storage
Bow Tow Eye
Side Boarding Door Ladder, Stainless Steel
Ski Tow, Transom Mount, Pop-up
Stereo - Premium Upgrade: Custom Tuned JL Audio: w/6 Channel DSP Amp, 8" Subwoofer, 4 6.5" JL Audio Speakers, w/SiriusXM, and External Antenna, Includes 3 Months Subscription
WEATHER
Aft Cockpit Mediterranean Sunshade, Stowable
Bow Mediterranean Style Sunshade Stowable
Sunbrella® Canvas Color - Black, Tweed, Cadet Gray, or Navy
Side Curtains – Sunbrella®, 6 Piece w/60 mil Strataglass (Attaches to Side Gunwale)
Side Curtains Upgrade (White) (Attaches to Gunwale)
Aft Curtain - Sunbrella®
Aft Curtain - Stamoid® - White
Bow Tonneau Cover - Stamoid®
Engine Covers - Sunbrella® (2)
SPORT FISHING
Outriggers with 18' Premium Black Telescoping Poles and Rigging Kit
Outriggers - Upgrade to 20' Carbon Fiber Poles (Need to Order Outriggers)
Hardtop Mounted Rod Holders (6)
ELECTRONICS
Garmin® Radar GMR™ 24 xHD Dome